These dove template printable outlines can be used in many ways. Cut out the shape and use them for colouring, crafts, stencils, and more.
Use the free paper dove template for a range of craft and educational activities about doves.
We've included three printable dove templates. One design features a standing dove and the others two are flying. The different designs will enable you to use the free printable doves for many activities.
If you need some inspirational ideas for how to use the printable patterns we have some awesome ideas below.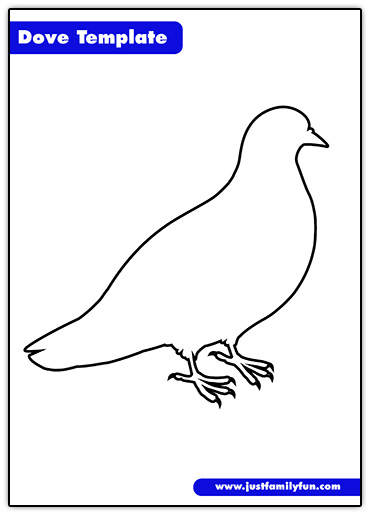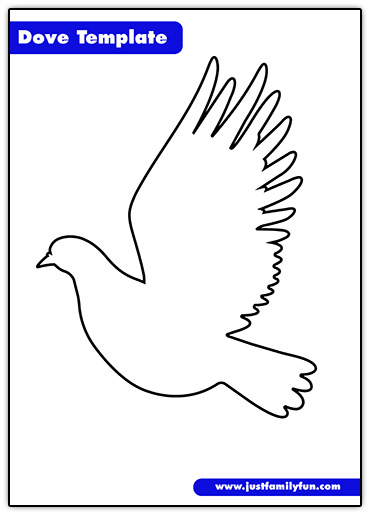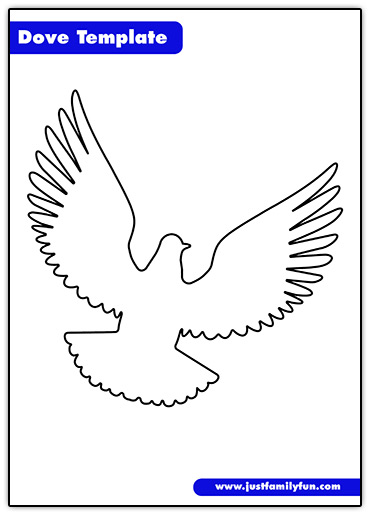 What Can Our Printable Dove Templates Be Used For?
Doves symbolise peace and love. They were often used as messengers in the war. So they make an appropriate theme for various holidays that promote love and peace such as valentines day or peace education events.
The printable dove is also brilliant to use to celebrate national bird day.
If you need some inspiration on how to use the dove pattern for these events we have some superb ideas below.
Resist Art Dove Craft
Doves are white so make a great animal for experimenting and attempting some resist art.
Print and cut out a dove template onto some coloured paper, you can use white if you don't have any, coloured paper just makes it a bit easier. Use some blue tack to stick the template down on a piece of white paper.
Pour blue and white paints into a reusable dish. Scrunch some tin foil up to make a ball. Dip the ball into the paint and use it to paint around the dove.
When the paint is dry you can remove the template and the blue tack. You can then draw the doves features in. Ta Da, some beautiful resist artwork for the wall.
Dove Puppet
Print out the dove template and stick it onto a piece of cardboard from a cereal box or similar. Take a craft stick and tape it onto the back to make a puppet. Children can pretend to make the dove fly and deliver messages.
Conclusion
Pigeons and doves look very similar because they belong to the same family of birds. Doves are just a bit smaller in stature. So you could use these dove templates as pigeon templates as well.
Other Cool Templates