It's vital to build maths skills in your children from a young age. The earlier your child can recognise numbers, the better. It will help them with all manner of things as so much of the modern world is linked to numbers. Furthermore, the quicker your child can instantly recognise numbers, the quicker they can develop their arithmetic skills and learn to tell the time, these printable bubble numbers will help.
Help children become familiar with numbers with these blank bubble number outline templates. These templates are perfect to use for educational arts and craft activities, helping your children learn and practice numbers in a fun and interactive way.
While you supervise the arts and craft activity, talk to your child about what number they are decorating. Make it even more memorable by actually showing them what number it is by counting it off on their fingers.
It's probably best not to tackle all the numbers at once: if your child is very young, it's better to start at just one number a day so they have time to fully absorb the new information.
You can print these numbers straight onto paper or card. Depending on what craft activity you choose, you may want to pick a thicker paper than normal printer paper.
Even if your child already knows their numbers, these templates can still be used in fun art and crafts projects.
There are many ways you can use these printable numbers. Here are just a few of our favourite ideas –
Ways To Use Your Printable Bubble Numbers
Get your child to carefully colour a number in with colouring pencils, crayons or felt tip pens. If they prefer, they can paint it.
If you can stand the mess, get the glitter and gluesticks out so your numbers can really sparkle. This works particularly well at Christmas.
Your child can create a mosaic using bits of paper or stickers. The benefit of stickers is they leave a lot less mess.
If there's a birthday coming up, you can print these out to make a card or banner for the wall.
If you can spare a spud from the cupboard, get your child to potato print a number. We haven't met a preschooler yet who doesn't love potato printing.
Depending on their age, allow your child to carefully cut out the number with safety scissors. Or let them watch you cut it out for them. Allow them to feel around the edges of the cut-out shape. You could then use your cut-out number as a stencil for even more arty creations.
Whatever you create, hang your kids' artwork on the wall. Not only will the whole family love seeing their work, but your child will be seeing the number day in, day out, and being reminded of the activity and what they learned from it.
You should also go back and test them from time to time by asking them what number it is on the wall. Constant repetition is important for a young child.
Number Outline Set 1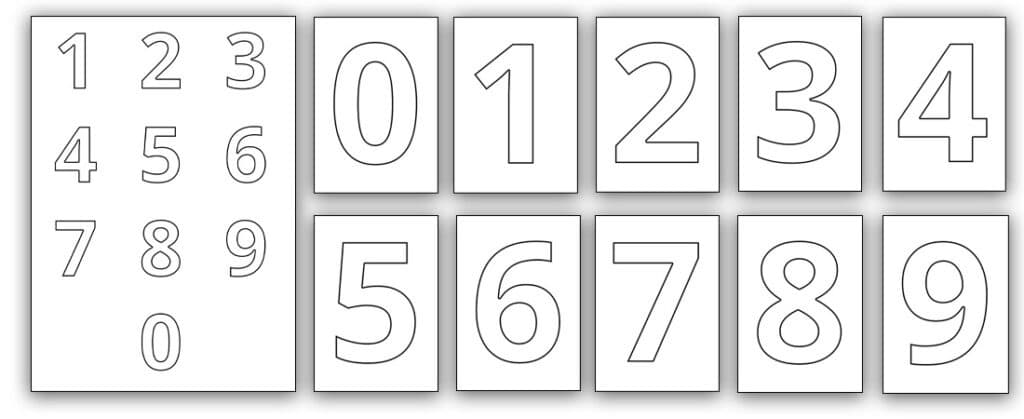 Number Outline Set 2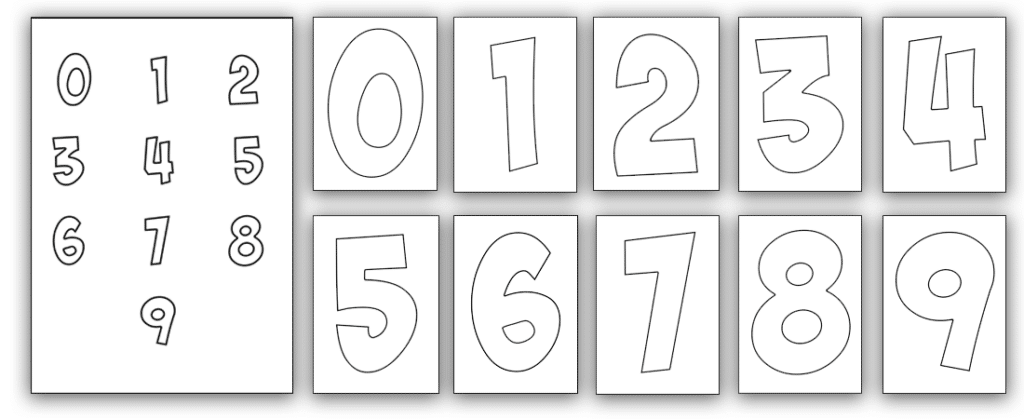 Number Outline Set 3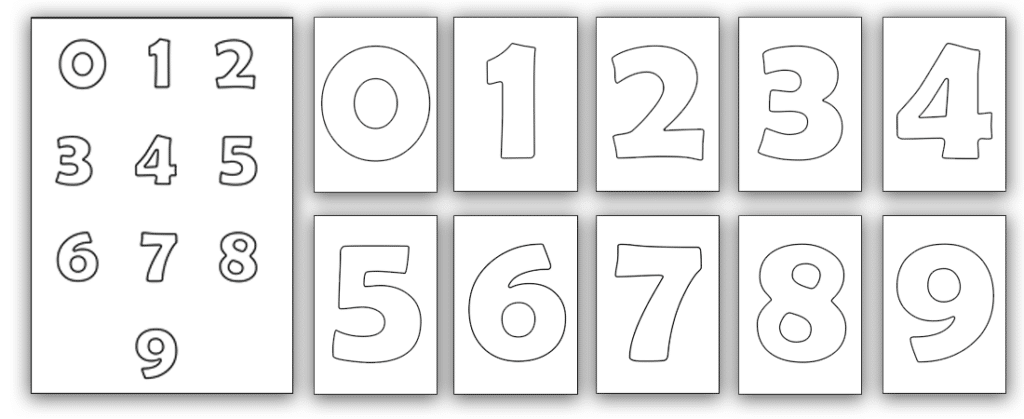 Printable Bubble Numbers Set 4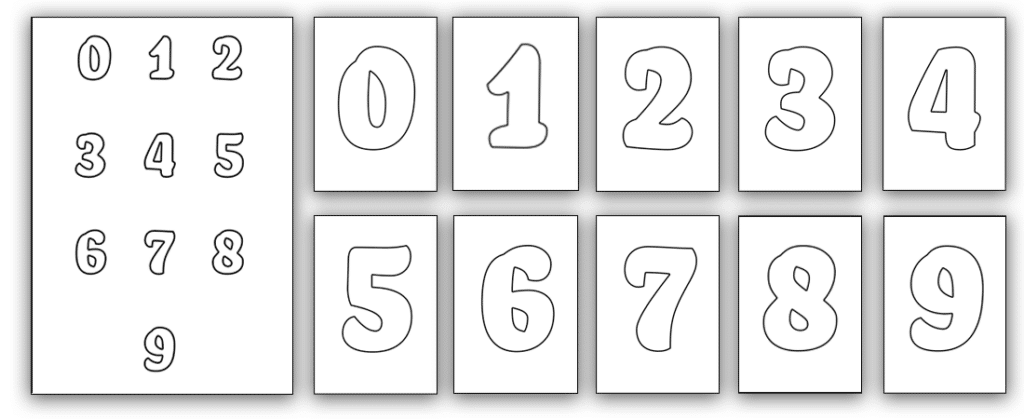 Number Outline Set 5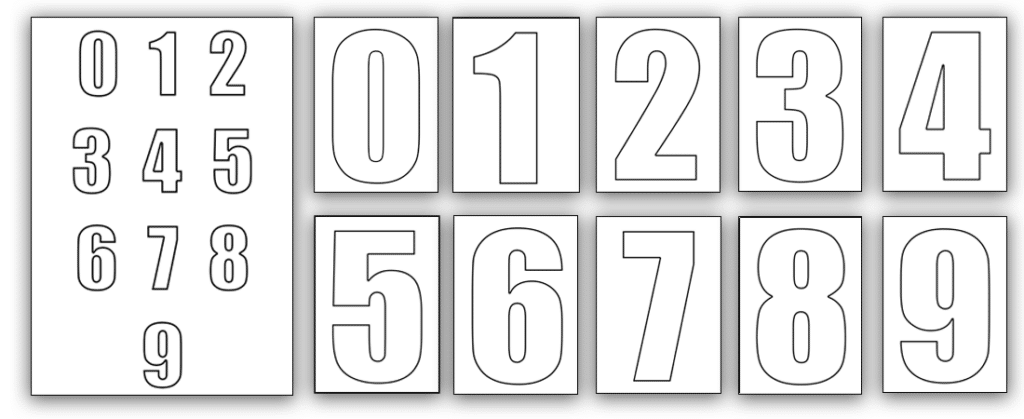 Did You Love Our Printable Bubble Numbers?
If you found this useful, you might like our other worksheets. We have lots on our site. Here's just a few of them:
Free Fun Printable Spelling Game
Free, Printable Single Digit Addition Worksheets
Free Printable Maths For Reception Worksheets