If you're looking for a brilliant dog outline template for children's craft activities then you are in just the right place.
You can use these free printable dog templates as colouring pages. The simple dog templates are also great to print and cut out – use them for a range of craft activities, such as puppet shows or finger painting.
We've included three designs. The first one is a dog outline of a puppy or it could be used as a printable French bulldog stencil. The printable Dachshunds makes a superb cut-out of a sausage dog. The final dog outline makes a superb shepherd stencil.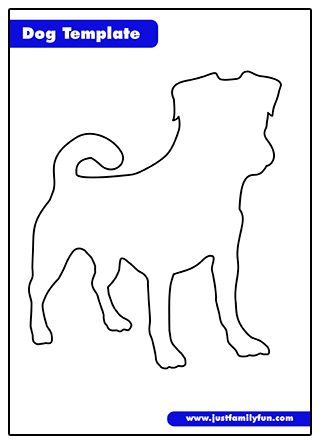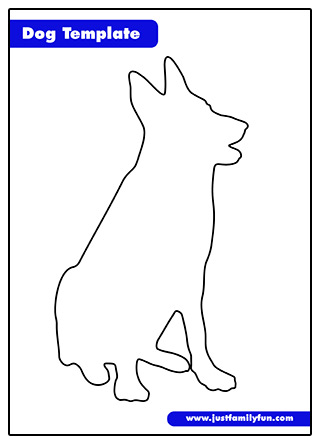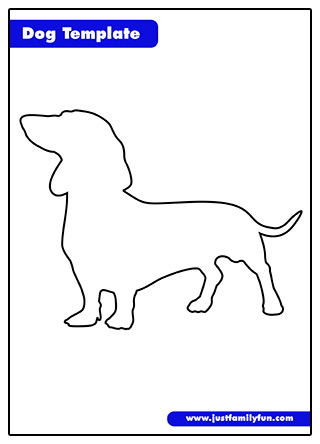 What Can Our Dog Outline Template Be Used For?
Below are just a few ways you can incorporate this free dog craft into your daily life. They make for a great boredom buster on a wet weekend. As well as a brilliant teaching aid to help your kids to learn more about dogs.
Dog Education
You can use the printable dogs to learn about the different breeds of dogs or use them to talk about how to care for dogs and puppies.
Take a walk to the local library and get a book about dogs, have a read of it and then use the dog outline template as a colouring page.
You can see if the children can tell you anything they heard in the book. Get them to identify the different parts of the dog for example the tail, belly, eyes, head and fur. Where would a collar go?
Finger Painted Dogs
Make your own African painted dogs. Print out the dog cut-out templates onto white paper or card. Use red, black, brown, white, and yellow fingerprints to make a mottled coat.
Another idea is to use black fingers prints to make a black and white Dalmatian.
Make Dog Stencils
Print the dog outline template onto some paper, cut the dog out and you are left with a brilliant stencil shape that can be used for a variety of crafts.
Secure the stencil onto some stock card, a wall or anywhere else you fancy having a dog printed.
Let your little one use cotton wool dipped in paint. They can have lots of fun dabbing the cotton wool on the stencil. When you lift the stencil there will be a lovely dog picture.
Conclusion
These free dog templates to print out at home for free have so many uses. Why not incorporate some of the ideas above on National Puppy Day (March 23).
Other Useful Templates