We never know the love of a parent till we become one ourselves. Fathers, like mothers, are not born. Men grow into fathers and it is a very important and exciting phase of their development. Dads seem like extraordinary humans for what they do for their children. Do you remember a tiny little girl who would shout out from the TV screens saying, "My Dad is the strongest"? Well, that's how we all feel about our dads, Don't we? Dads are thoughtful, hardworking, loving, and considerate and his children become his world. Although your father may say he doesn't want anything for Father's Day this year, you know that showing up without a unique Father's Day gift isn't really a possibility. After all, he's the man you looked up to all these years, and it's only fair to get him a token of love and appreciation that shows just how much you adore him. Moreover, it's a way to show him that you are appreciative of all that he does for your whole family. Honestly, shopping for dads can be hard. A personalized Father's Day present is the ideal way to show how much he means to you. Now the question is, what should you be buying for your dad on this Father's Day? Don't worry, we have a special Unique Father's Day gift for your amazing dads.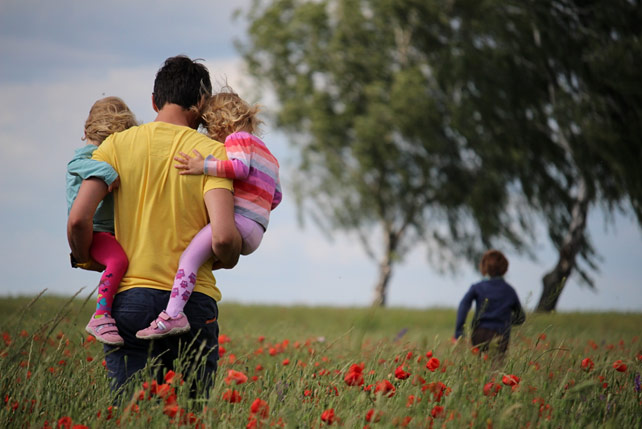 As the lockdown restrictions are easing up, make sure you're set to celebrate the father figures in your life with the perfect personalized photo. With Just Family Fun, customizable designs, you can create a one-of-a-kind photo in just a few minutes. This means if you are late for buying presents for your dad and are looking for a last-minute present. Our special Father's Day gift is the one for you.
How To Get The Unique Personalized Father's Day Present?
We provide you will two Father's day designs (a4 size) which you can print out and put into a photo frame and give to your dads. These designs are customizable so you can add any sentimental message of your choice. We can do it for you, or you can do it yourself with the design source file we provide you.

Send us an email to get yours customized (contact@justfamilyfun.com )
Edit yourself online at photopea.com
What Do The Photo Designs Look Like?
The designs are created for your dads. You can personalize the message and send it to the super heroes in your life. These designs are available in two themes, light and dark. Moreover, you can get these with two different texts, 'Love You Daddy' or 'Love You, Dad'. The following are the two designs we have for you, choose the one that best suits your liking.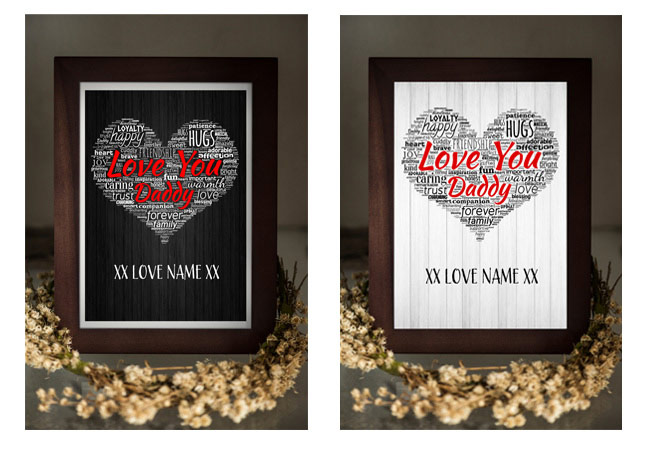 Messages You Can Add To The Design
1. Acknowledge who he is
You can personalize the photo and add a message that reflects your relationship with your dad and what he means to you.
2. Include a memory
You could include a childhood memory, like your first outing together or your first laugh together in this photo.
3. Wishes for your father
You could also mention what you wish for your dad for his future like health, happiness, and more.
No matter what message you choose to write on this design, we're sure this unique Father's Day gift will reflect how deeply you feel about your dads
Downlod Your Unique Father's Day Gift
Black Temlplate (Daddy) PSD File
Black Template (Dad) PSD File
White Template (Daddy) PSD File
White Template (Dad) PSD File

Blank Black Template (Daddy) JPEG
Blank Black Template (Dad) JPEG
Blank White Template (Daddy) JPEG
Blank White Template (Dad) JPEG
If you enjoyed our Unique Father's Day Gift, please check out our Family Tree Plaque