Premier League Football Quiz – Printable & Online
How is your Premier League knowledge? Do you know the difference between Fabinho and Fernandinho? Can you tell St James' from St Mary's? We all remember the glorious overhead kicks and last-minute game winning goals, but can you recall the more obscure side of The Premier League? Take the ultimate Premier League quiz and find out.
With over 1.4 billion viewers around the world, from Beijing to Miami, the Premier League is the most watched football league globally. From rainy Wednesday nights in Stoke to glorious sunny days at Anfield, The Premier League hosts the best football the world has ever seen. With new signings every season and fresh homegrown talent appearing in every city, the beautiful game is only getting more beautiful with every kick.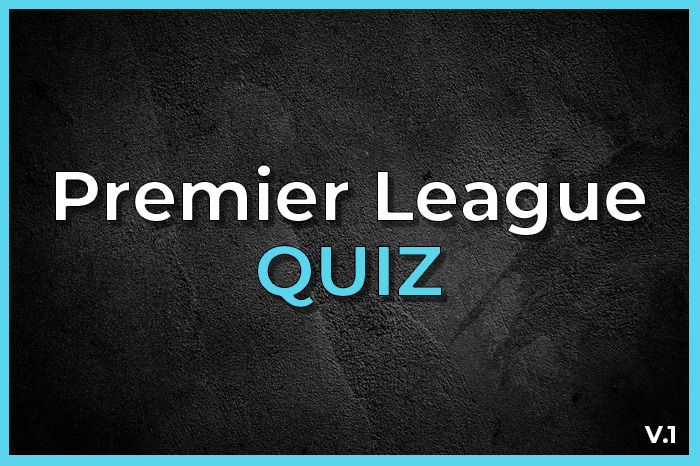 The funniest, most entertaining league in the world – but also the most competitive. Outside of the famous "beach ball incident" and "I am a Special One" there is never a dull moment, we have witnessed jeopardy that you simply cannot get in any other sport. Every point won or lost is vital. There isn't a football fan in the land that doesn't get goosebumps at the idea of Leicester winning the title or hearing Martin Tyler screaming "Agueroooooo" at the top of his lungs.
Here are 20 miscellaneous Premier League questions, ranging from common knowledge to outright obscure – where will you rank? Will you qualify for the Champions League, or will you find yourself in a relegation battle?