When you are looking to spend some time outdoors with family, there is so much to do – take long walks at the local forest preserve, enjoy some backyard time or go on a fun camping trip. Whatever you choose, adding a game, competition, or challenge into the task should make it more enjoyable and fun.
Nature walk bingo is one such game that not only gives the family a great way to spend some fun time together but also helps learn more about nature while connecting to it. Playing bingo during a nature walk or a scavenger hunt is a perfect way to celebrate love for nature and keep the kids busy at the same time.
Nature bingo cards help plan an exciting game for a nature walk, nature-themed party, or a gathering and add a fun and challenging element when engaging kids in some learning about nature and things around.
Nature Bingo Cards For Kids
As a parent, you are enthusiastic about encouraging your child to learn more about what's around them, explore the beauty of nature and use their curiosity to observe things. Creating a nature bingo game is a great way to challenge your kids to wonder about elements of nature and discover new things. Nature bingo cards for kids are all you need to gamify your kids' learning sessions about nature.
These printable cards are perfect for keeping your children busy and entertained for hours when you take them for a nature walk. The bingo cards can also be used for a challenging game organized as a class activity as a part of a science lesson.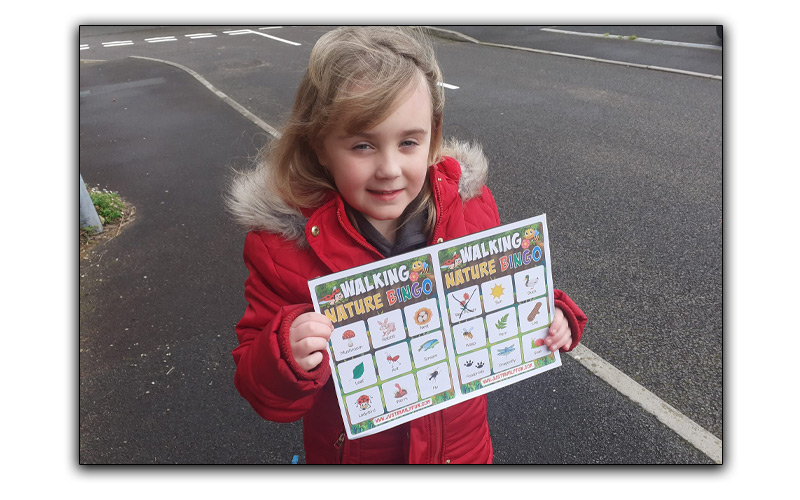 You can take your kids on a surprise adventure and play fun and exciting game with these nature bingo cards. These printables will encourage them to be on the lookout for things around them, give you a chance to talk to them about different things as they explore, and enhance their knowledge in a fun, playful manner.
Free nature bingo cards save you the time and effort of planning a game of bingo for kids, whether on a vacation, nature walk, or simply in the home looking out of the window. These attractive, colorful bingo cards make the challenge more exciting and fun, and work for any child, regardless of age.
While you can always choose to make your own cards based on the things around you, it is easy to get started with printable nature bingo cards as they can be used again and again to play a variety of games about nature.
A Complete Guide To Nature Walk Bingo
There are many ways to connect with active kids in their learning and development. One of the best ways to instill the qualities of curiosity, mindfulness, and observation is to get out with them in nature. Going outdoors to explore new things not only keeps kids busy and entertained but improves their mood and reduces stress.
An outdoor session encourages children to use their senses to focus on what's around them, increasing their awareness, memory, and attention. Exploring the beauty of nature helps them appreciate things and live the present moment while feeling calm and relaxed. Nature walk bingo is a fun and playful activity that gamifies the learning experience and takes the outdoor experience to another level with a sense of challenge and accomplishment.
Nature walk bingo can be played with the entire family at neighborhood walks, nature trails, parks, and even backyards. It is a fun game that involves all the senses to increase focus and awareness while giving you a chance to learn about things around you.
It is much like regular bingo and can be played in many ways. Nature bingo cards make it easy and interesting to play the game. They can be printed and given to all the participants. Winning and losing the game helps boost the child's confidence, resilience, empathy, and sportsmanship qualities.
Once you have the pictures of things in nature you would find around, you can plan a nature walk with the family and start exploring. You can establish family rules for your game to make it more interesting. Accompany kids as they find things, talk about their characteristics and whether they are safe to touch.
Only the person who spots something on the card can mark it off. See how many of the items on the card the kids can spot along the way. The first to find all the items in a row, column, or diagonal can yell 'BINGO'. You can reward the winner with something like a treat.
Scavenger Hunt Bingo For Kids
Kids love scavenger hunts in every way. Planning a scavenger hunt bingo for nature can make the outdoors come alive for them. As they hunt for signs of nature, they not only develop observation skills but also deepen their connection and comfort level with nature. Scavenger hunt bingo is a simple game that doesn't need much pre-planning. It can be kept simple and unguided or can be taken to another level with some creativity.
There are many ways you can make a scavenger hunt bingo for kids interesting and immersive. You can either make a scavenger hunt yourself or download a PDF printable containing common natural objects and elements. These ready-to-use nature printables have everything you can find around and learn from. You can print them in multiple copies for all the participants and use them again and again.
For small kids, you can keep the hunt area small like a park or backyard while older children can explore bigger areas or even accompany a family hike or adventure. Give the kids a marker and nature bingo cards and let them check the items off as they find them. Some may even like to take pictures of the objects and document them. You can time the hunt and make rules depending on the participants.
A scavenger hunt bingo can be made a monthly activity or a special activity for every new place you visit. Playing this game during nature walks, adventures, and visits would add to the appeal of the new place and keep kids excited about such visits. They can receive gifts, scorecards, or some natural objects as their prizes. It is easy to add variations to the game by adding more difficult objects or categories as they progress. The most appealing thing about the game is watching your kids get immersed in nature as they try to win.
Best Printable Nature Bingo Cards
There are several resources offering printable bingo cards and activity downloads to facilitate fun and exciting games with family. However, not all of them are available for free and created in the best quality possible. A good resource should provide you with free, downloadable, printable nature bingo cards that contain all you need to organize a nature walk. The printable cards have various combinations of games and objects to give you the flexibility of exploring nature as you would like.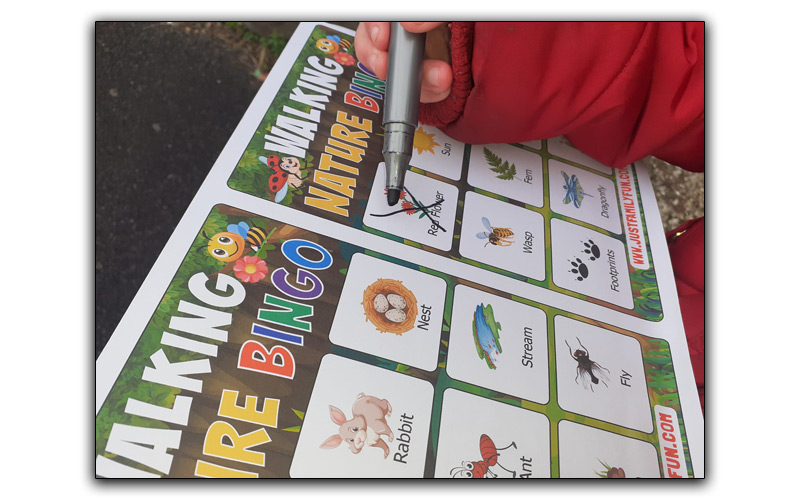 These nature bingo cards are a great companion for any outdoor activity you undertake to help your child learn more about nature and its elements. You can print these cards and hand them out to your kids as they take a walk in the neighborhood or backyard. They can either write their observations and draw things they come across or use these nature cards as a blueprint of their exploration. They are also ideal for school activities and themed parties. Students can be taken for a trip to the forest, park, or other outdoor area and given these cards to tick off items they discover on their way. They can convert the activity into a healthy competition.
The bingo cards are crafted carefully to bring together amazing collections of objects from nature. When used for a scavenger hunt or nature walk bingo, these cards make learning more fun and interactive, improving the retention of information for kids and students. Downloading the bingo cards is as simple as a few mouse clicks. They can be printed quickly to save time for parents and teachers. For longer outings, these bingo cards can be easily swapped among participants and used again.
Nature Bingo For Middle School
Middle school teachers can gamify learning sessions for students by introducing fun activities like bingo. Nature bingo is an excellent game for summer camps, class parties, and interactive classes. Teachers looking for new ways to get the learners connected with nature can introduce the nature bingo game as a competition and encourage children to learn about different aspects of nature, animals, birds, science, and other elements.
Nature bingo cards in ready-to-print format make an excellent addition to tours, camps, celebrations, and outdoor games. These cards can be distributed among students for a scavenger hunt or bingo games that not only encourage healthy competition but spark a sense of curiosity and exploration for things around. There is no better way to immerse into the beauty of nature than to play a fun game of nature bingo.
Students will surely love the challenge as they explore new things and learn about them while trying to win the game. The winning/losing aspects of the nature bingo game make it more exciting. Teachers can use scorecards or gifts to recognize winners. Students can even consider documenting the nature tour with photographs of things they discover and explore.