Check out our personalised, wooden, kids door plaques. If you think that your child would love a door plaque with their name and choice of fantastic design this is the giveaway for you!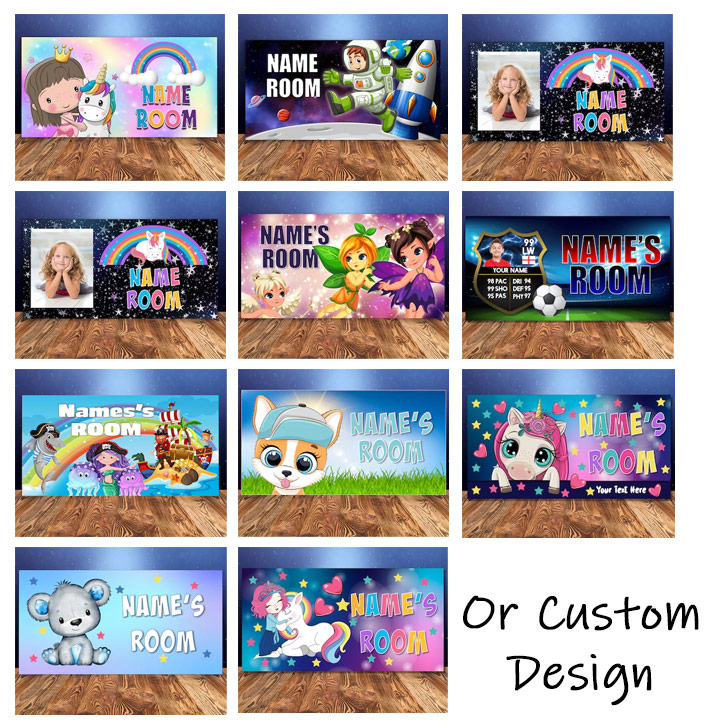 Thank you
We really appreciate all of you who take the time to visit our blog, download our activities and try out our yummy recipes. As a thank you to our wonderful readers, the first 10 children to colour and submit one of our fantastic, free colouring sheets will receive a personalised door sign for free! They will be able to choose their favourite design and personalise it with their name, to make it really special.
How to Enter
Simply choose a free, printable colouring sheet from our great range and have fun with your child colouring it in. Then take a photo and submit it to us using the form below. We will contact you for personalisation details if you are one of our lucky winners. UK entrants only please.
Colouring Pages
We have so many colouring pages to choose from so you are sure to find something to spark your child's interest. How about colouring some mystical unicorns? Choose to colour by numbers or have your child come up with their own magical colour scheme. Maybe your child would prefer dinosaurs? Our dino colouring book has 15 RAWRSOME designs to choose from. Younger children may enjoy our Animals colouring book, with 170 adorable creatures to choose from. The designs are simpler and accessible to small children who are just developing their pen control. We also have Dolls, Zoo Animals, Princesses, Pirates and Knights, Fairies, Superheroes and more so you are sure to find something perfect for your little person. 
Get Creative
We love to see your child's creativity expressed on our colouring pages! They can colour with anything they like; pencils, felt tips, crayons, paints even collage! Maybe you are feeling brave and have some sequins or glitter around the house they can use to really take their art to the next level.   
The Prize
The signs are colourful, illustrated and wooden, so they are sure to last. They are approximately 20cm by 10cm and made from 4mm thick mdf. We print your unique design using high-quality satin paper to show it off at its best. Double-sided foam pads are also included for easy mounting on your door.
Personalised Design
Your sign design can be chosen from our exciting range including; unicorn, pirate, fairy, space, teddy, football and more. It will also include your child's name so it can be used as a bedroom door plaque. 
Enter Now
(UK entrants only please)
Download a free, printable colouring page.
Let your child have fun colouring their favourite design.
Take a photo of your child's art
Submit your photo using the form below.
Must-Have kids door plaques
If you love our fantastic, personalised signs they are available to buy from our Etsy shop. Please stop by and have a look. They make wonderful gifts! We have some personalised Family Tree wall art signs for the grown-ups too!