Make Your Own Christmas Characters. All children love building new characters and they also love coloring them in. You can now combine these two favorite activities with Christmas, for the perfect little treat for your children. On this page, you'll find 4 amazing Christmas characters that can be downloaded, but the trick is they come with all the body parts separate, so your children get the joy of sticking them together. It's an activity my daughter absolutely loves doing and I'm sure you'll find the same. And all you need is a printer, some glue and potentially a couple of coloring pens.
Getting Started – Download Your Characters
The process could not be simpler and only requires a little bit of adult help, then the kids will be off and running.
First of all, download one (or all!) of our Christmas characters below and print them off. The higher quality printer paper you can use, the better the finished character, but it looks great on any paper.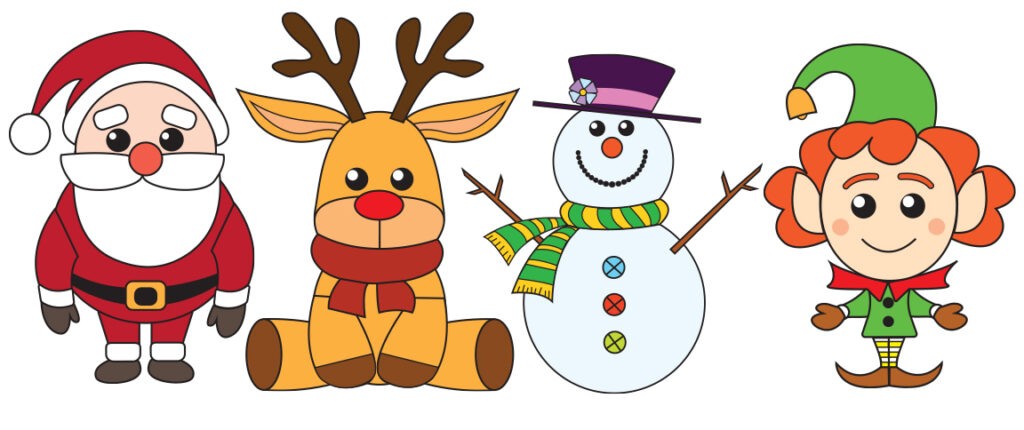 We've provided two options for each character, one that is bright and colourful, the other is an outline version that means you can colour it in for an extra activity.
Once you've printed them off, it's time to start cutting out the parts of the different characters. Many children will be happy doing this themselves and it's a good learning exercise, but you ca n cut them out yourself if you prefer.
Now your children can start to glue the character together. No help needed at this point, but it will be fun to see exactly where they put all the different arms, legs and hats! Remember, your children have vivid imaginations, so who knows what version of a snowman they might dream up…
If you are planning to print off the outline version for them to colour in, it's best to do the colouring before the glueing process begins. Whilst we've shown you typical colours you might use for each part, the children don't need to follow this, maybe they want Santa to have a purple beard this year. I have personally experienced a pink-nosed Reindeer, which really does break from tradition!
The key is to give your children the freedom to create the character they want. Help make it special for them.
Now let's look at the options we've got available for you.
Make-a-Rudolph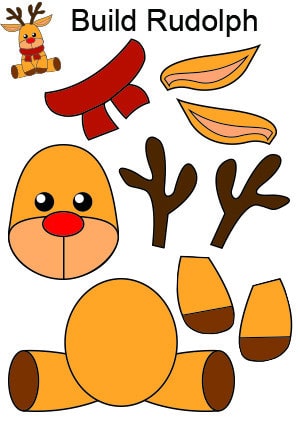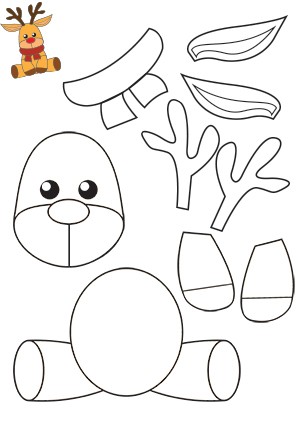 Let's make Rudolph the Red-Nosed Reindeer or in fact, any coloured nose you like! Cut out his antlers, ears, body and face (with that famous nose) and even a scarf to keep him warm.
Now it's time to glue him together and make your own personal reindeer friend.
Santa's little helper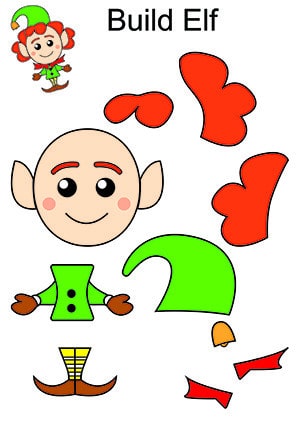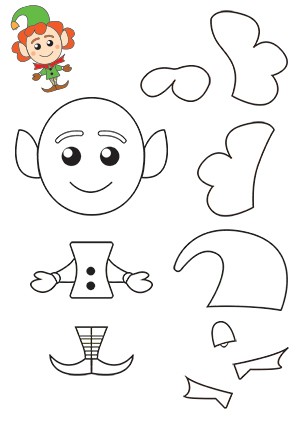 Yes, you have the chance to build your very own cheeky elf. Hopefully not one of those naughty elves that sit on the shelf, but you can certainly be as cheeky as you want when sticking this elf together. Put together his body, his legs, that great ginger hair and even build his hat, along with the bell on the end.
He's walking in the air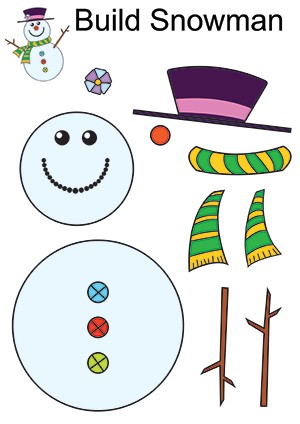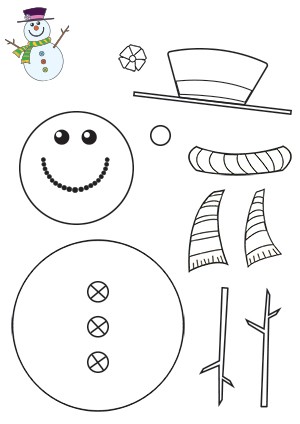 It's snowman time and our chilly friend comes with lots of his parts ready to glue together, it will feel like building a real snowman outside, but without throwing snowballs at Mummy and Daddy.
We have his nice round tummy, the smiley face, a nose to add and that scarf to wear. We've even provided sticks for his arms and an awesome hat for him to wear. Create the smartest snowman in town.
Time for the main man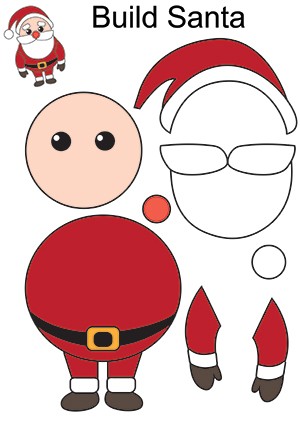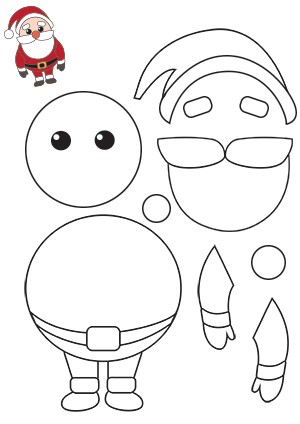 Saving the best till last, we have Father Christmas or Santa as we like to call him in our house, not that the kids ever stay up to speak to him themselves.
Starting with his iconic big tummy, you can add his head and then put on that big white beard. Add his arms and then finally put his lovely hat on top, with the bobble on the end. Voila, you've built the most important Christmas character of all, at least as far as my kids are concerned.