Welcome to the Liverpool FC Quiz! Whether you're a diehard supporter who bleeds red or a casual fan who enjoys watching the occasional match, this quiz is for you. Liverpool FC is one of the most successful and iconic football clubs in the world, with a rich history and loyal fanbase that spans the globe.
Founded in 1892, Liverpool FC has won 19 league titles, 7 FA Cups, 9 League Cups, 6 European Cups/Champions Leagues, and 4 UEFA Cups, among other honors. The club has also been home to some of the greatest managers and players in football history, from Bill Shankly and Bob Paisley to Kenny Dalglish, Steven Gerrard, and Mohamed Salah.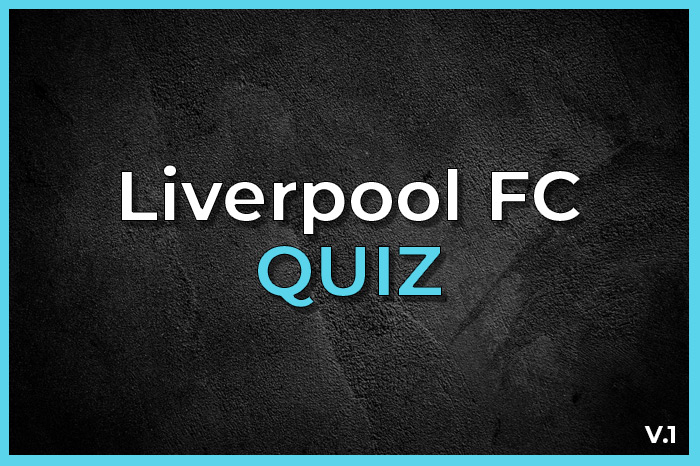 But how much do you really know about Liverpool FC? Can you name the club's all-time leading scorer or the year they first won the league title? Can you identify the managers who have led Liverpool to glory or the players who have worn the famous red shirt with pride? This quiz will put your Liverpool knowledge to the test with 20 multiple-choice questions that cover everything from the club's history and achievements to its current squad and manager.
So grab a pint, put on your favorite Liverpool jersey, and get ready to show off your knowledge of one of the greatest football clubs in the world. Will you score a perfect 20 out of 20 and prove yourself to be the ultimate Liverpool fan? Or will you fall short and end up looking like a hapless defender trying to keep up with Mohamed Salah? Only one way to find out – take the Liverpool Football Club Quiz now! Good luck!
Liverpool FC Quiz Questions
Now, for some fun Liverpool Football Club facts:
– Liverpool has won 19 league titles, 7 FA Cups, 9 League Cups, 6 European Cups/Champions Leagues, and 4 UEFA Cups.
– Liverpool's "You'll Never Walk Alone" anthem was originally a show tune from the Rodgers and Hammerstein musical Carousel.
– The Shankly Gates, which stand at the entrance to Anfield, are named after Liverpool's legendary manager Bill Shankly.
– Liverpool's first ever league title came in the 1900-1901 season.
– Liverpool's all-time leading appearance maker is Ian Callaghan, who played 857 games for the club between 1960 and 1978.
And finally, we hope you enjoyed this quiz and learned something new about Liverpool Football Club. Remember, "You'll Never Walk Alone" – especially if you're a Liverpool fan!
If you found this Liverpool FC quiz from Just Family Fun enjoyable, you might also appreciate our Star Wars or The Simpsons quiz. Feel free to check them out now.