Free Printable Shield Outline Templates
If you're looking for some shield outline templates to use as colouring pages or for crafts, these free printable shield templates from Just Family Fun make the perfect resource for children and adults alike.
We've included 12 different blank shield templates for you to print and cut out.
Use them for colouring, crafts, stencils for fun activities or when learning about family coats of arms and medieval armoury.
They could be used when your little one wants to be a superhero for the day or as a way of protecting themselves from the stream of water from a water gun.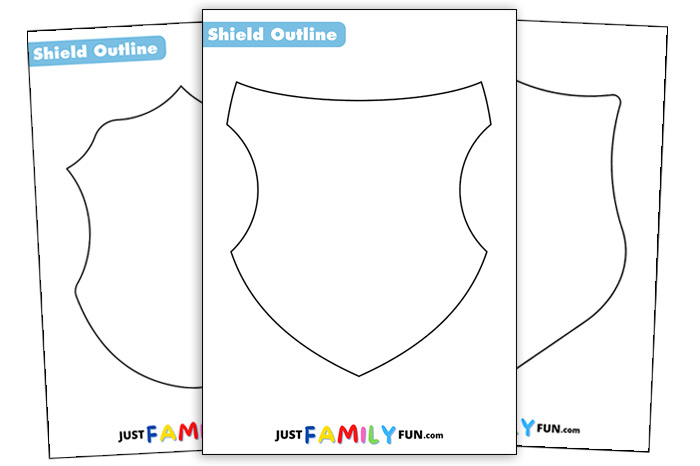 What Can Our Blank Shield outline templates Be Used For?
There are lots of fun and educational activities you can use the blank shield outlines for. But if you need a few ideas we included some below.
Let your preschooler make design their own coat of arms to proudly display in their room.
Several superheroes, such as the Patriot, Captain America and Taskmaster carry shields. Let your little person design their shield and encourage them to play at being a superhero for the day. Let them create their own superhero persona.
Lots of different groups of figures throughout history have used shields as a method of protection to block attacks by hand weapons, such as swords, axes and maces, or ranged weapons like sling-stones and arrows.
These shield outline templates can be useful when learning about foot soldiers, knights and cavalry during medieval times.
Why not incorporate a little role play after you've made the shields?
Stick your coloured shield onto some cardboard and laminate it. Then attach a handle at the back and let your little one use it as protection from the stream of water from a water gun. 
More Fun outline templates