20 Free Grid Drawing Worksheets PDFS
Are you on the lookout for a fun and educational activity that will captivate your child's imagination and enhance their artistic skills? Look no further! We're excited to introduce our collection of FREE Grid Drawing Worksheets— a creative tool designed to engage young minds while fostering creativity.
As parents, educators, and guardians, we all understand the importance of fostering creativity in young minds. It's a journey that begins with a simple stroke of a pencil, a burst of colors, and a canvas waiting to be transformed. If you're on the lookout for a delightful and educational way to nurture your child's artistic flair, you're in for a treat!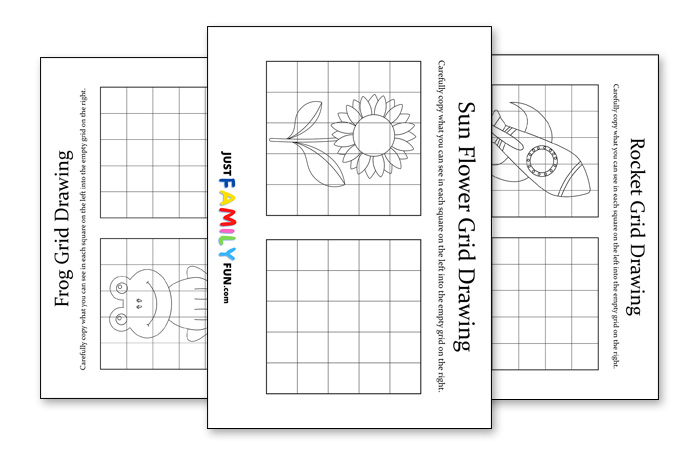 Whats Included In Our Grid Drawing Worksheets
These captivating worksheets combine the joy of drawing with the magic of grids, offering children an opportunity to recreate charming images step by step using the boxes. Children can copy what they see, following the squares on the blank grid that is on the left-hand side. This set includes a variety of 20 different grids ranging from adorable animals to fantastic objects such as a teddy bear to ignite your child's imagination and help them develop essential motor skills along the way.
Each worksheet is crafted to guide your little one through the artistic process. Grid drawing worksheets help them learn the art of observation, gaining a deeper understanding of proportions, and experiencing the satisfaction of bringing a picture to life—all while having an absolute blast! Whether your child is an aspiring artist or just loves to doodle, our grid drawing worksheets provide a fantastic platform for them to explore their creative potential.
You can print out your favorite grids or print them all! You could even laminate them to reuse the sheets as you can wipe away your drawings with a dry eraser marker. We do recommend printing on A4 paper Landscape for the best results.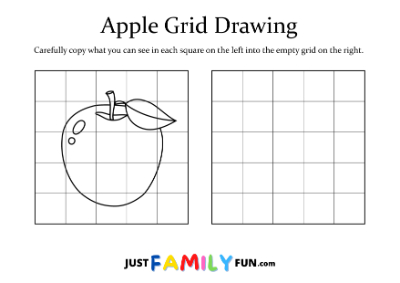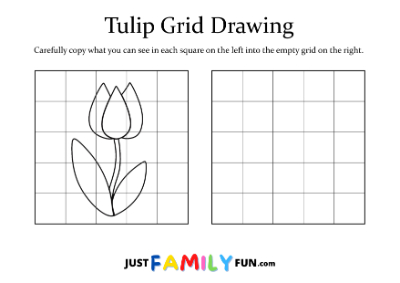 Drawing Worksheets:

Copy the designs from the templates on the second grid and test their artistic skills. Can they make their drawing look the same?

Use different artistic mediums and tools:

Your children can challenge themselves and try decorating their versions of the image with other artistic mediums. They could safely use glitter, crayons, sponges, paint, and even fabric scraps and stickers to improve their fine motor skills.

Play a Game!:

Your child(ren) can compete with their friends or family members to see who can copy the images the quickest or the most accurately on their grids! The types of games you can play are endless; you can even have a competition on who makes the most creative drawings!

Cut their drawings:

Your child can cut their drawings (adult supervision is recommended) and stick them in their scrapbook or hang their designs somewhere in your home! They could even make puppets by cutting out their drawings and using them as outlines to cut another piece of paper with exactly the same shape. Ensure you/they line up the edges then carefully glue the edges of the paper together. Remember to leave a gap at the bottom so there is enough space for your finger or a clean popsicle to fit through.
Blank Printable Grid Drawing Template
We're not just here to provide you with amazing drawings to copy, oh no! We believe anyone can summon their artistic powers and become the creators of their very own masterpieces. That's where our special blank grid templates come in!
Our blank grid drawing templates offer a unique way for your child to explore their creativity. With not one, but two blank grids on each template, your child gets the chance to embark on a creative journey like no other. On one side of the template, they can let their creative genius roam free. They can sketch, draw, doodle, and let their imagination roam free. But here's where the real magic happens: the second grid encourages them to take their artistic skills a step further.
Using the first drawing as inspiration, your child can recreate their masterpiece on the second grid. This process allows them to practice observation and fine-tune their motor skills. And those little boxes in the grid? They're like friendly guides that help children plan their drawings effectively, making sure everything fits perfectly. Think of it as their creative compass guiding them through their artistic journey. They could even choose to add a twist, change colors, or make their drawings even more awesome!
Whether your child wants to draw their favorite animals, explore outer space, or invent whimsical characters, our blank grid drawing templates are here to make the experience even more exciting.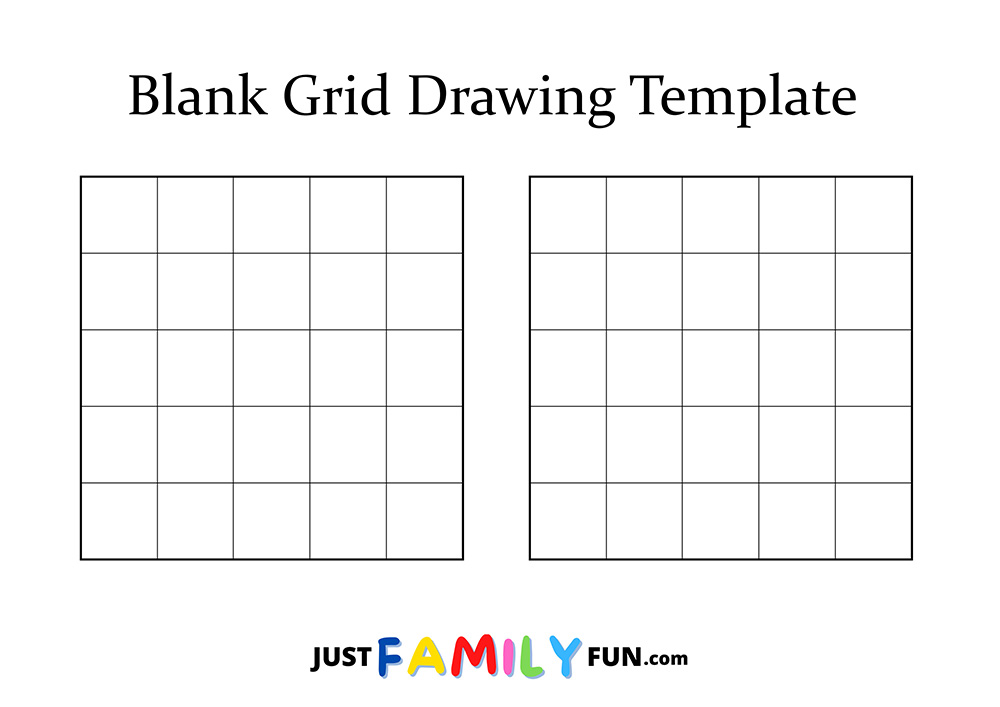 The fun doesn't stop here, we have a range of creative activities waiting for families like yours to discover. Alongside our captivating grid drawing worksheets, we offer a range of colouring pages from adorable puppy to cool monster colouring sheets. There's something to capture every imagination. You can explore our range of colouring sheets on our Colouring Pages section.
And that's not all—families can also dive into some interactive and bonding experiences with our family quizzes. Test your taste buds with the "Guess the Chocolate" video quiz or explore a variety of other engaging challenges that are perfect for family game nights.