Printable Thanksgiving Word Scramble
Up for a fun challenge this Thanksgiving to add even more fun to your day? Or maybe you are searching for an activity to liven up your dinner party? Our free printable Thanksgiving word scramble is perfect for you!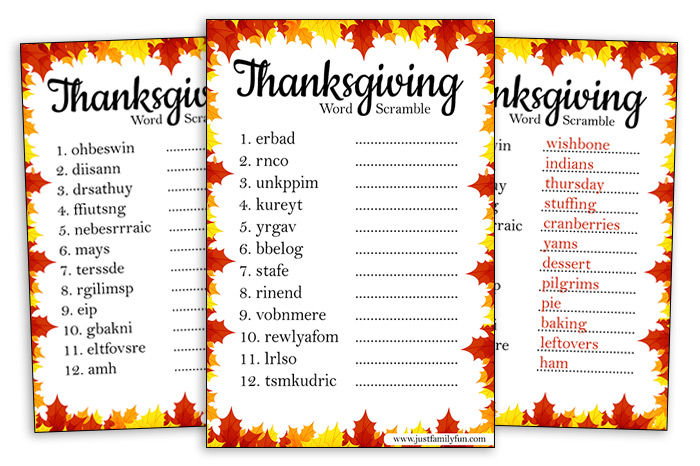 What is our thanksgiving word scramble?
You may see are words scramble and panic at the jumbled words, but all you need to do is think of everything you can that is associated with Thanksgiving and apply it to your solving skills. This will be a fun challenge and it is always a good idea to add some activities to get the family in the festive mood! Our Thanksgiving word puzzle is compiled of 12 jumbled words on each puzzle to test your knowledge of common words. And don't worry, we've got you covered with the answer sheets (but no cheating!)
You can use are Thanksgiving Word scramble in a number of ways. You may decide to play in teams to discover the fastest thinkers in the house! You can do this by creating two separate teams and provide each team with one Word scramble sheet each. Simply, the first team to solve all the jumbled words win! They may even get first take of the turkey!
If playing with friends you could create a competitive competition by adding a prize for the first person to solve the puzzle sheet. Each participant will require their on Word scramble sheet, no issue for you as our Thanksgiving Word scrambles are completely free and easy to print off right in your own home!
Our word scramble can be tricky so it is recommended for an older audience to attempt during their turkey day. However, there may be some younger smarties who would love to give it a go and by all means there will be no age restrictions on knowledge with our puzzles.
How word scrambles get the brain working
Word scrambles can trick the brain very easily but the goal is to focus on the subject of the puzzle (Thanksgiving) and try to associate the letters to commonly used phrases during this festive time of year. For younger ones who wish to take on the challenge, this can be a great opportunity to help them with their spelling and encourage them to think on the spot and work faster. They are also a great tool for helping memory as they will be thinking hard about words they have previously leaner. This way, they can be enjoyed by all the family, especially at a time of year like Thanksgiving, when family comes together most.
Word scrambles are also great for aging brains as well as developing brains! They help with thinking skills as the aim is to look out for clues of a few letters to find the word.
Our free Thanksgiving Word Scramble is sure to get your minds working and problem solving skills in full gear. As well as this, it will add some fun (and competition) to the dinner table.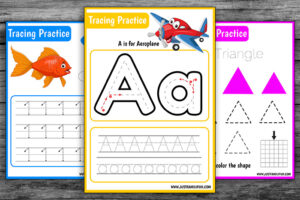 Printable Tracing Worksheet For Preschool & Kindergarten Are you looking for a fun and interactive way to help your preschool
Read More »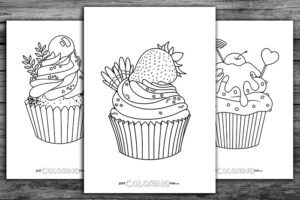 6 Cupcake Coloring Pages Cupcakes are a sweet treat that almost everyone loves. Whether it's for a birthday party, other
Read More »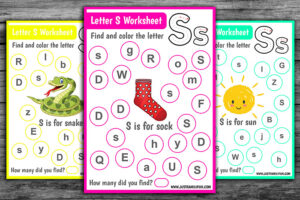 Printable Letter S Worksheets Help your children learn all 26 letters of the English alphabet with our lovable find the
Read More »