Only Fools And Horses Quiz With Answers
How well do you know Only Fools and Horses? Take this quiz to test how well you think you know one of Britain's best loved comedy shows. The Trotters and co. were a part of all our lives, for decades they were in our front room's as we watched all of Del Boy's dodgy dealings, witty comebacks and near-misses and loved we every moment of it. So much so that when it ended we watched the repeats on Dave, over and over again!
The story of two brothers, Del Boy – a cockney wide boy scheming to become an overnight millionaire and his less streetwise brother Rodney who is along for the ride.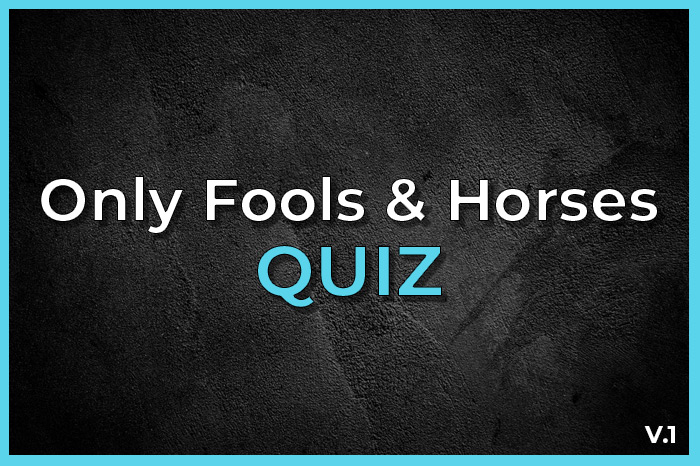 The comedic genius of the late John Sullivan brought in viewing figures in the millions across the United Kingdom every time an episode aired. Only Fools and Horses became massive, with large fanbases not only in the UK, but in countries like Kosovo and Montenegro too. In fact, it is reported that OFAH is Serbia's most popular TV show, with a museum in the capital Belgrade featuring a Trotter's Independent three-wheeler.
The likes of David Jason, Nicholas Lyndhurst and John Challis have all gone on to have long, successful careers after Only Fools and Horses, but they will always be Del Boy, Rodney and Boycie to us.So, will you be a millionaire this time next year or are you just another plonker?