Welcome to the Hard NBA Quiz! This quiz is designed to test your knowledge of the National Basketball Association, the world's premier basketball league. With 30 teams spread across North America, the NBA is home to some of the greatest athletes in the world, who compete day in and day out to prove their dominance on the court.
The questions in this quiz will cover a wide range of topics related to the NBA, including the league's history, its biggest stars, and some of the most memorable moments in its illustrious history. Whether you're a die-hard fan or just a casual observer, this quiz will put your knowledge of the NBA to the test.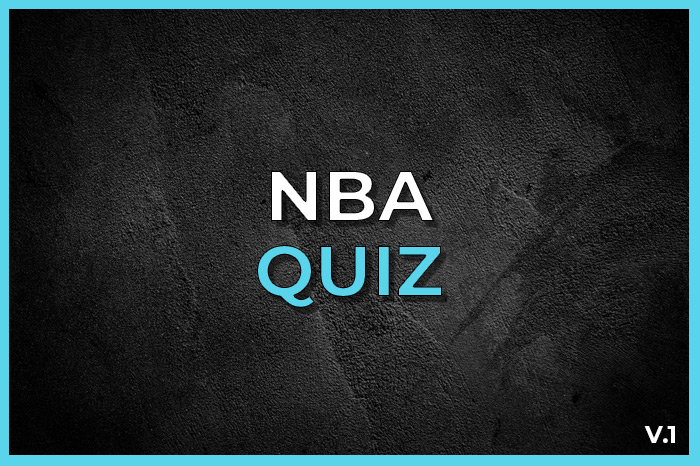 So, do you think you have what it takes to score a perfect 20 out of 20? Well, let's find out! From Michael Jordan to LeBron James, from Magic Johnson to Kobe Bryant, this quiz covers all of the greats who have graced the NBA over the years. But it's not just about the stars – this quiz will also test your knowledge of the game itself, including its rules, strategies, and tactics.
So, get ready to dribble, shoot, and slam dunk your way through these 20 questions! Whether you're a lifelong fan or a newcomer to the world of basketball, this quiz is sure to challenge and entertain you. Are you ready to take the court and show us what you've got? Let's get started!
The NBA is home to some of the greatest athletes in the world, who have dazzled fans with their incredible skill and athleticism on the basketball court. But beyond their on-court achievements, many NBA players have also made their mark with some fascinating and often surprising facts. From record-breaking performances to bizarre physical characteristics, there is no shortage of interesting tidbits to discover about the NBA and its players. So, without further ado, here are ten fun facts that showcase the unique and fascinating world of the NBA.
– Michael Jordan's famous "Jumpman" logo was actually inspired by a photograph taken during a 1984 dunk contest.

– Wilt Chamberlain, one of the greatest players in NBA history, once scored 100 points in a single game – a record that still stands today.

– Shaquille O'Neal, a dominant force during his NBA career, was actually so big that he had to have his shoes custom-made to fit his size 22 feet.

– The NBA's youngest-ever player was Andrew Bynum, who made his debut at just 18 years and six days old.

– The NBA is the only major professional sports league in North America that allows players to enter the draft straight out of high school.

– The shortest player in NBA history was Muggsy Bogues, who stood just 5 feet 3 inches tall.

– The tallest player in NBA history was Gheorghe Muresan, who stood an incredible 7 feet 7 inches tall.

– The Golden State Warriors set a new NBA record in the 2015-2016 season by winning an incredible 73 games in a single regular season.

– LeBron James, widely regarded as one of the greatest players of all time, once scored 25 straight points in a playoff game against the Detroit Pistons all in the fourth quarter.

– The NBA's first-ever slam dunk contest was held in 1984 and was won by Larry Nance, who defeated a field that included Julius Erving and Dominique Wilkins.
If you found the NBA quiz from Just Family Fun enjoyable, you might also appreciate our Star Wars or The Simpsons quiz. Feel free to check them out now.