To many, the sunflower is the very embodiment of summer and children love looking at them and growing them. Whether you're learning about the summer season or having a competition to see who can grow the tallest one in the garden our sunflower outline templates make the perfect resource for a range of complementary crafts or educational activities.

Click Here To Download Sunflower Outlines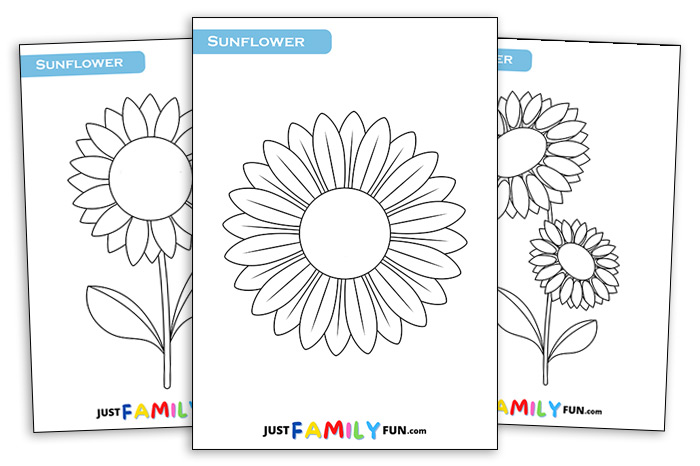 What's Included in the sunflower outline templates
We've included three different black and white sunflower outlines. There's
A sunflower head
Sunflower with stalk
Stalk with 2 sunflower bloom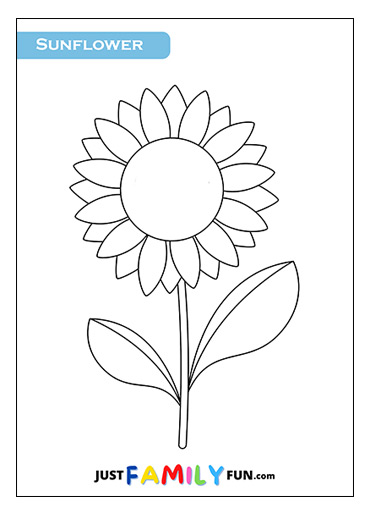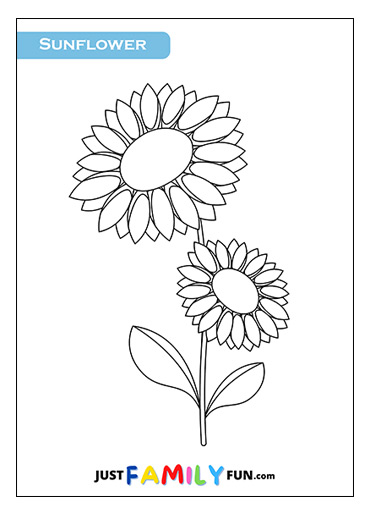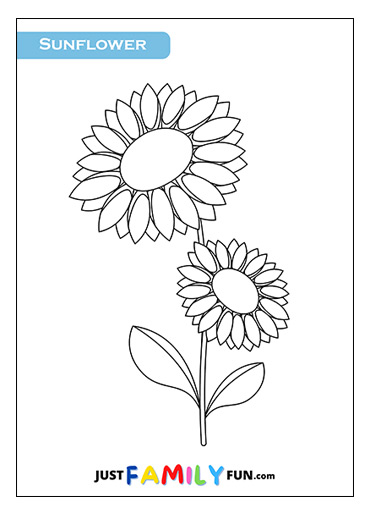 What Can Our Sunflower Outline templates Be Used For?
The sunflowers are free, downloadable and printable. Cut them out and use them as stencils or templates and use them to add sunflowers to walls, clothes or artwork.
There is no shortage of craft activities you can use these sunflower templates for, but if you are struggling with ideas we've included a couple below.
Van Gogh Sunflower Craft
If you're learning about artists, your lesson wouldn't be complete without some of Van Gogh's work. The sunflower picture is a classic picture that most people have seen. You can recreate it at home with a craft activity that preschoolers and young children will love.
Print out several of each of the included templates. Colour the sunflowers in a variety of different shades of yellow and cut them out.
Print out, colour and cut out one of our free printable vase outlines. Stick the vase on a large piece of paper, next add your sunflowers peeping out of the top of the vase.  Ensure that any stems are placed behind the vase.
Dreamcatchers
Print out several of the outlines showing sunflower heads. Colour them brown and yellow. Or any colour your little ones like. Attach cotton to one side of the sunflower and attach the other to a coathanger.  Tada, you have a pretty mobile.
Mothers Day Sunflower Card
Mums love flowers and these sunflower outlines are great to stick on a blank card. If you want simplicity just colour the sunflowers in, but if you have a little more time why not add small pieces of yellow wool, mosaic squares, yellow and brown tissue paper, foil, shiny paper, buttons or sequins to make a really pretty sunflower card.
Conclusion
If you like sunflowers you can use these great sunflower outline templates for a wide range of craft activities as part of an art or gardening topics. They are perfect to use as simple colouring sheets or for more involved activities.
If you're learning about sunflowers, here's an interesting fact I just discovered.
The sunflower head is actually made up of thousands of teeny flowers. The yellow petals and fuzzy brown centres are actually individual flowers themselves and there can be up to 2,000 little flowers making up the sunflower bloom (that's the fancy name for the head).
Our Latest Activities