Free Printable Shoe Lacing Templates
Does your little one have trouble tying their shoes? Do they never seem to be able to get the laces quite right? Our printable shoe lacing templates can help! Just cut out the shoes and follow the instructions to start using your shoe lacing template..
If your kids are having trouble tying their shoes, our shoe lacing templates can be a great way to help them practise and improve their fine motor skills. You can print out our shoe lacing templates and use them at home or in the classroom. Just cut out the shoe shapes and punch holes where indicated. Then, help your child thread the laces through the holes and tie them in a bow. These shoe lacing templates are also a great way to teach your child about following directions and paying attention to detail.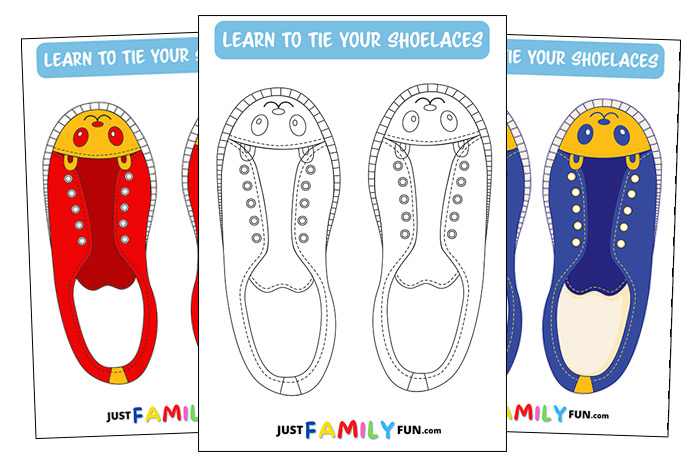 What are Lacing templates?
Lacing templates are meant to help young children practice passing a string or a shoelace through holes around a cut out shape and create a pattern. They come in various shapes with different numbers of holes.
Why you should teach your child how to tie their shoelaces
Tying shoes is an important life skill that all children should learn. While it may seem like a simple task, tying your shoes can be difficult for some children. This is why it is important to teach your children how to tie their shoes. Not only will this help them to avoid frustration, but it also helps them to stay safe. After all, tripping over untied shoelaces can lead to falls and injuries. So next time you're tying your own shoes, take the time to show your little one how it's done, and use our printable shoe lacing cards to help them get started while having fun!
How our lacing templates can help
Our lacing templates can help children get stronger fingers, develop better hand-eye coordination, and focus for longer periods of time. So, with our shoe lacing templates, not only will your little ones be able to show off their new shoe-tying skills, but they'll also be building the foundation for future success in other areas!
Our printable shoe lacing templates are the perfect way for kids to learn how to tie their shoes. They're fun and engaging, and they also help improve hand-eye coordination and focus. These templates make it easy for kids to follow along and get the hang of shoe lacing in no time. Plus, the fun designs will keep kids engaged and excited about learning this new skill. With our full-colour or black and white outline template, your child can even get creative and personalise their learning experience. And once they've learned how to tie their shoes, they can show off their new skills with pride!
You can print out these templates and use them at home or in school as part of your learning curriculum. Kids will be able to improve on their skills while having fun!
How to setup our shoelacing templates at home
All you need is:
Scissors
A printer
Paper or cardstock
A hole puncher
Shoelaces or some string
Step-by-step instructions
Here's how to use your new printable shoe lacing template:
Print out the templates onto any blank sheet of paper or cardstock.
Use a hole puncher to punch holes into the cards where the laces would go.
Find some shoelaces or some string to lace the cards up.
And voilà! You now have your very own handmade shoe lacing card set!
A little tip: Do you have an old pair of shoes that you do not use anymore? Recycle your old shoelaces! Shoelaces have the tapered end which will make it easier for your kids to lace them through the holes.
Who can use our shoe lacing templates?
There is no definitive answer to this question, as some children are able to tie their shoes at a very young age while others may not be able to do so until they are older. Ultimately, it is up to the individual child and their abilities. Some parents may start teaching their child how to tie their shoes as early as three years old, while others may wait until the child is closer to five or six.
There is no wrong answer, so do whatever feels right for your family!
Our printable templates allow children to become a pro at tying their shoelaces in a fun and engaging way. Download your printable shoe lacing cards today!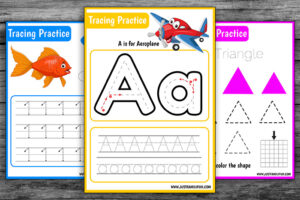 Printable Tracing Worksheet For Preschool & Kindergarten Are you looking for a fun and interactive way to help your preschool
Read More »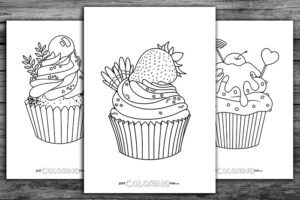 6 Cupcake Coloring Pages Cupcakes are a sweet treat that almost everyone loves. Whether it's for a birthday party, other
Read More »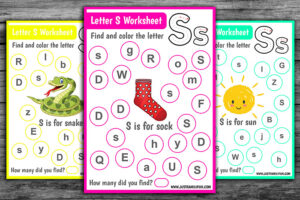 Printable Letter S Worksheets Help your children learn all 26 letters of the English alphabet with our lovable find the
Read More »